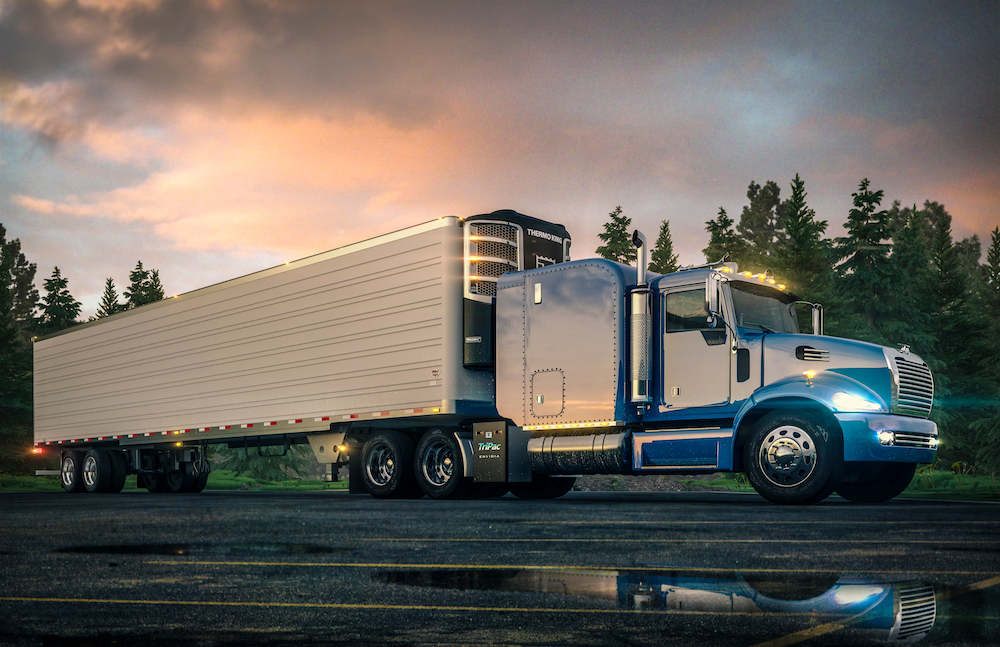 An auxiliary power unit for trucks is a total game changer for your fuel use and driver comfort. For many in the transportation industry, their truck cab becomes a second home during long trips. A truck APU unit is an excellent way to improve your quality of life on the road. Or, if you're a fleet owner, help you retain your drivers.  
What is an APU
?
A truck APU unit is essentially a small, efficient motor able to produce the power that runs many of your truck's interior features. For example, your air conditioning, heat, appliances and more without need to run the vehicle's engine. 
Think of it as a power generator you can add on to your truck. The unit is typically mounted on the side of the vehicle, just behind the sleeper cab, for easy access. 
Why is an APU worth installing?
In a standard setup, you would need to be idling your engine in order to enjoy the electronics in your cab. An idling engine can burn about 0.64 gallons of diesel fuel per hour while idling without a load. If you're carrying cargo, the fuel consumption rate will be even higher. 
Enter the auxiliary power unit for trucks. It provides the energy you need to enjoy your interior appliances. This drastically reduces the cost of diesel consumed by idling. Consequently, those who use APUs save a lot of money on fuel. 
If the fuel savings weren't enough, an auxiliary power unit for trucks might also save you from the idling fines active in some states. The American Transportation Research Institute has a record of idling regulations by state for reference here.
An APU takes strain off of your main engine, which may ultimately reduce your maintenance costs as it will see less stress.
How does an APU work?
A truck APU unit is a small engine, and consequently operates by combustion of fuel or by electrical battery. At Sonsray, we carry both a diesel powered APU and an all-electric APU. Finding the best APU for your needs will depend on how you want to use it, and the size of your vehicle. 
A combustion auxiliary power unit for trucks offers nearly unlimited power so long as you have fuel handy. They are strong, and great at multitasking in a larger vehicle. This type of APU will require regular maintenance, just as any fuel combustion engine does. 
An electric auxiliary power unit for trucks has a finite amount of power, because a battery has a finite amount of charge. Before you dismiss it out of hand, it should be noted that the electric option typically requires less maintenance.
Our knowledgeable team can help you discover which is the best APU for your business. Both options have the same excellent benefits of saving on fuel, and reducing the stress on your truck's engine. 
We carry top of the line Thermo King APUs for sale. Plus, our certified technicians are an excellent resource for your maintenance needs. Auxiliary power units for trucks are an excellent investment for long term fuel savings, maintenance savings, and driver comfort.