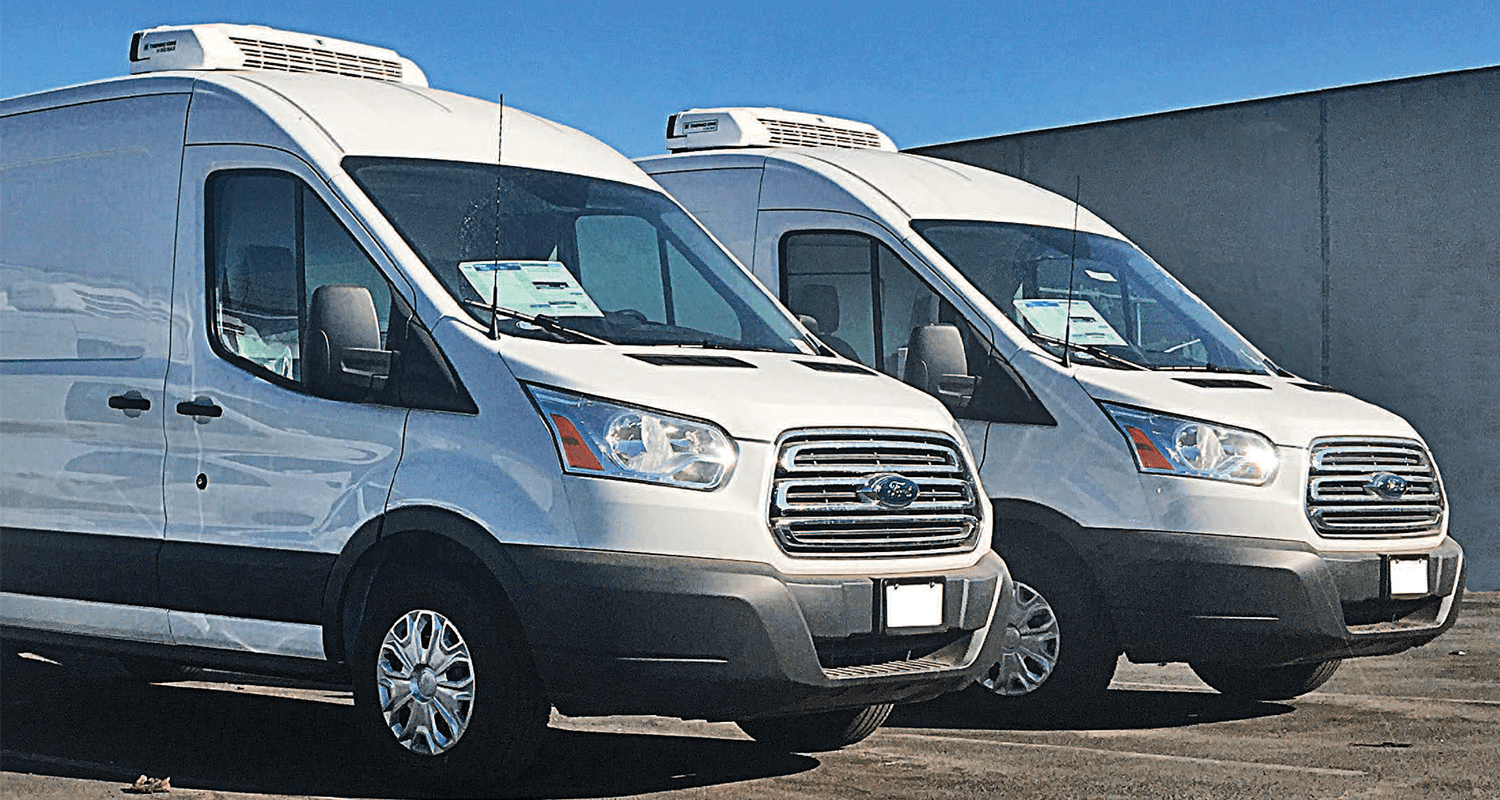 Temperature controlled vans are becoming more and more popularized, due to the capability of having full control of your van's climate, its compact size, and cost. Serving the same purpose as a large refrigerated semi-truck on a considerably smaller scale, but giving you the ability to fulfill your orders from start to finish. If you are consistently in the need of refrigerated transportation, then having an on-demand temperature controlled van may be what you're looking for. Here's how a refrigerated cargo van can contribute to your company's success.
1. Climate Control
Putting your trust in a third-party company can be a risk when you have to keep your products fresh, on time, and in a specific climate. A refrigerated cargo van allows you to have full control over your van delivery process while meeting strict FDA standards on transporting products. With temperature control being the main feature of a converted van, delivering your products has never been less stressful and cost-effective. With our ability to turn your van's interior into a cold chain van workhorse you can guarantee the successful delivery of all goods and satisfied customers.  
2. Compact Size
Temperature controlled vans are perfect for smaller businesses that really don't need the size of a large semi-truck or want to bother with the difficulty of finding a reliable transportation service. With better fuel efficiency, ease of use, and no requirement of a commercial driving license owning a refrigerated van has many upsides. Such as when delivering small capacity hauls like pharmaceuticals, produce, or flowers. Companies such as Edible Arrangements have adopted the van conversion way. With vans being a lot more maneuverable and agile in residential settings, they have seen temperature controlled vans as a key to their success. We accommodate any personalized customizations you may need, a converted van is a simple way of expanding your company's transportation capabilities. Refrigerated cargo vans also come in various sizes to store your goods and for easier access to the products being hauled.
3. Cost
Compared to the cost of owning or renting a larger semi-truck or box truck, temperature controlled vans save on overhead: gas, maintenance, diesel repair. With the ability to customize your vehicle's interior, converted vans are a valuable asset to your business in the long run. Going with the more sustainable and fuel-efficient option would be the right choice for a smaller business that doesn't need the extra storage. From a marketing perspective getting your van outfitted with decals or a wrap will be more cost-effective than a larger vehicle.
So you can say goodbye to outside companies and all the troubles that come with outsourcing delivery. Because here at Sonsray Fleet Services our Thermo King certified technicians insulate, grind, and customize your van interior to any specifications you may need on all makes and models of vans. From the refrigeration unit, insulation, paneling, diamond plated steel, and shelving, Sonsray Fleet Services performs it all. Customizing your own insulated van gives you overall control over how your product is organized and delivered. We make the delivery process trouble-free and more efficient!