An insulated bulkhead is a thermal barrier in a trailer, truck body, or van that separates goods. They allow you to create multiple temperature zones within one vehicle, to optimize the climate for each cargo. You can also use a bulkhead to reduce the area of cooled space for a smaller cold load to reduce energy consumption.
Whether you need a bulkhead last minute, or are looking for a customized solution, we've got you covered.
Universal Insulated Bulkheads
CONVENIENT and INSTOCK
Realizing that you may need to divide your load up last minute? We have insulated bulkheads in stock that will will get your haul divided up and delivered safe at the right temperature.
FEATURES:
Vinyl laminated skin on 5mm corrugated plastic with a 2″ open cell foam core
2 Velcro straps provide a 1 O" adjustment in the width to a maximum of 99″
Spring Top provides a 9″ variance in height to a maximum of 106″
Flush mounted hardware
Seals in older, bowed trailers
2-Piece design allows replacement of one side if necessary, instead of entire bulkhead
No trailer measurements needed when ordering
Able to move from trailer to trailer in fleet, not dedicated to a specific trailer
Custom Made For:
IDEAL FOR: Transporters that have trailers with multiple heights and widths
• UB 1 Universal Bulkhead fits virtually every trailer dimension
Able to move from trailer to trailer in fleet, not dedicated to a specific trailer
PRIMAIR™ INSULATED BULKHEADS
THE BEST OF BOTH WORLDS
The PrimAir Insulated Bulkhead is designed and constructed for exceptional durability at an extremely light weight. Easy on loaders and easy on drivers!
FEATURES:
3" closed-cell core that prevents bacteria growth
EPP foamcore is 100% recyclable
Integrated flexible impact liner that reduces damage during loading and unloading
Heat-welded seams that seal out moisture and bacteria • Scuff guard minimizes damage to bulkhead
Zero fasteners in the impact zone eliminate damage to scuff guard • Limited warranty
Weight: Less than 65 lbs. at a height of 102 in.
Improved efficiency – more deliveries with fewer units
Improved food safety – access only the compartment you need (food grade surfaces)
Improved driver safety – unload tow or three lanes from rear of trailer
Product Page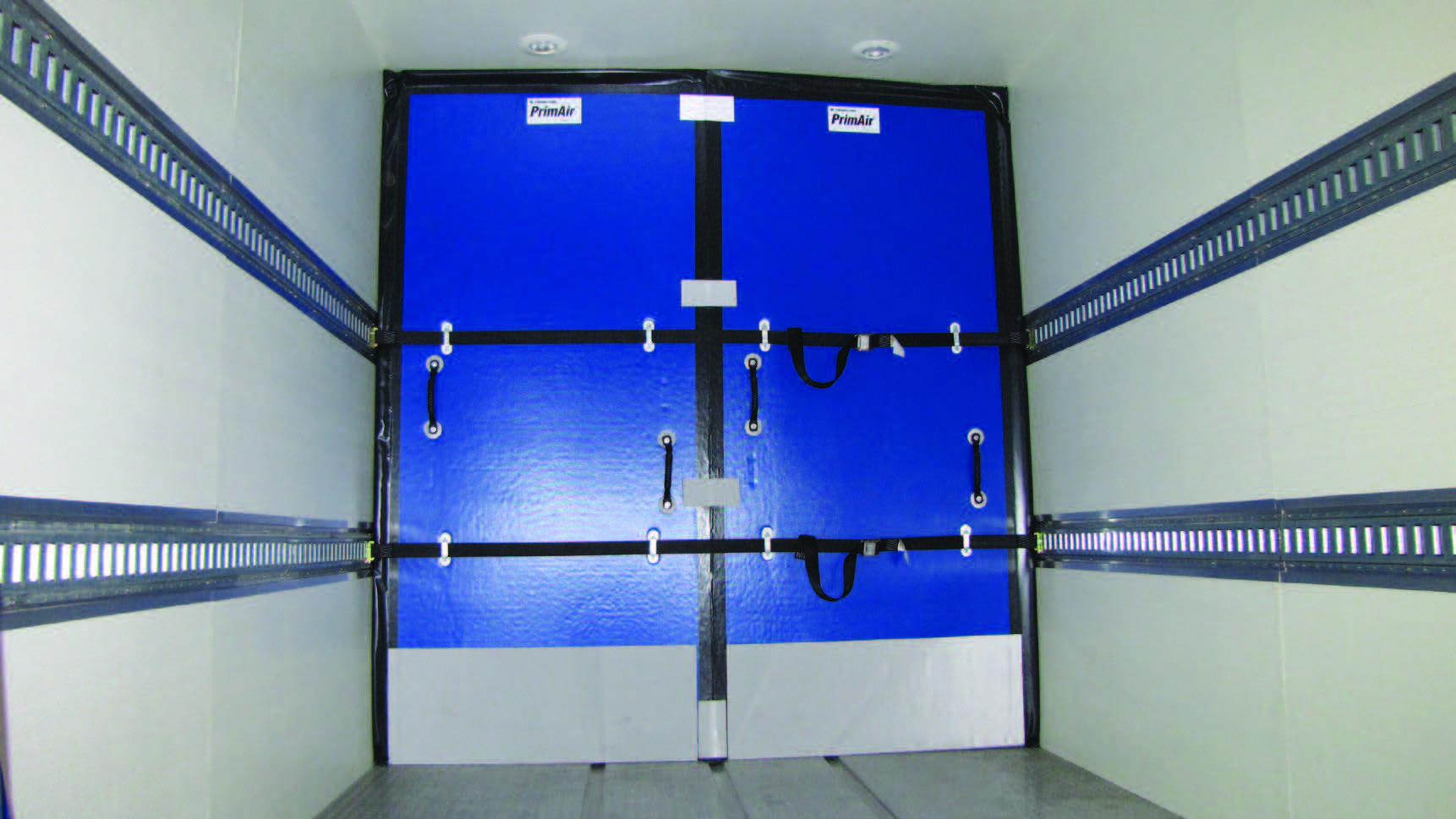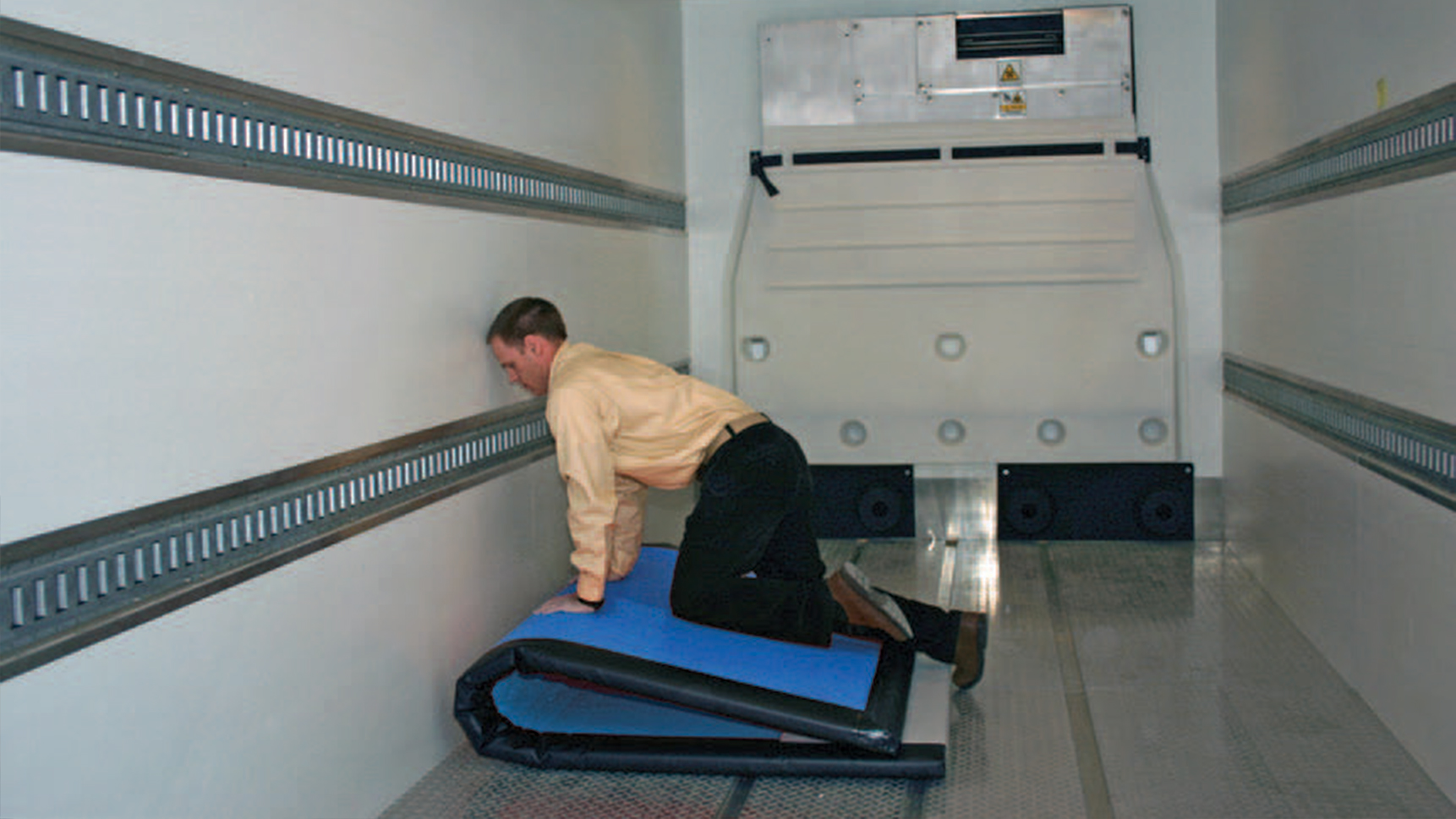 HAVE A QUESTION FOR US ABOUT INSULATED BULKHEADS?