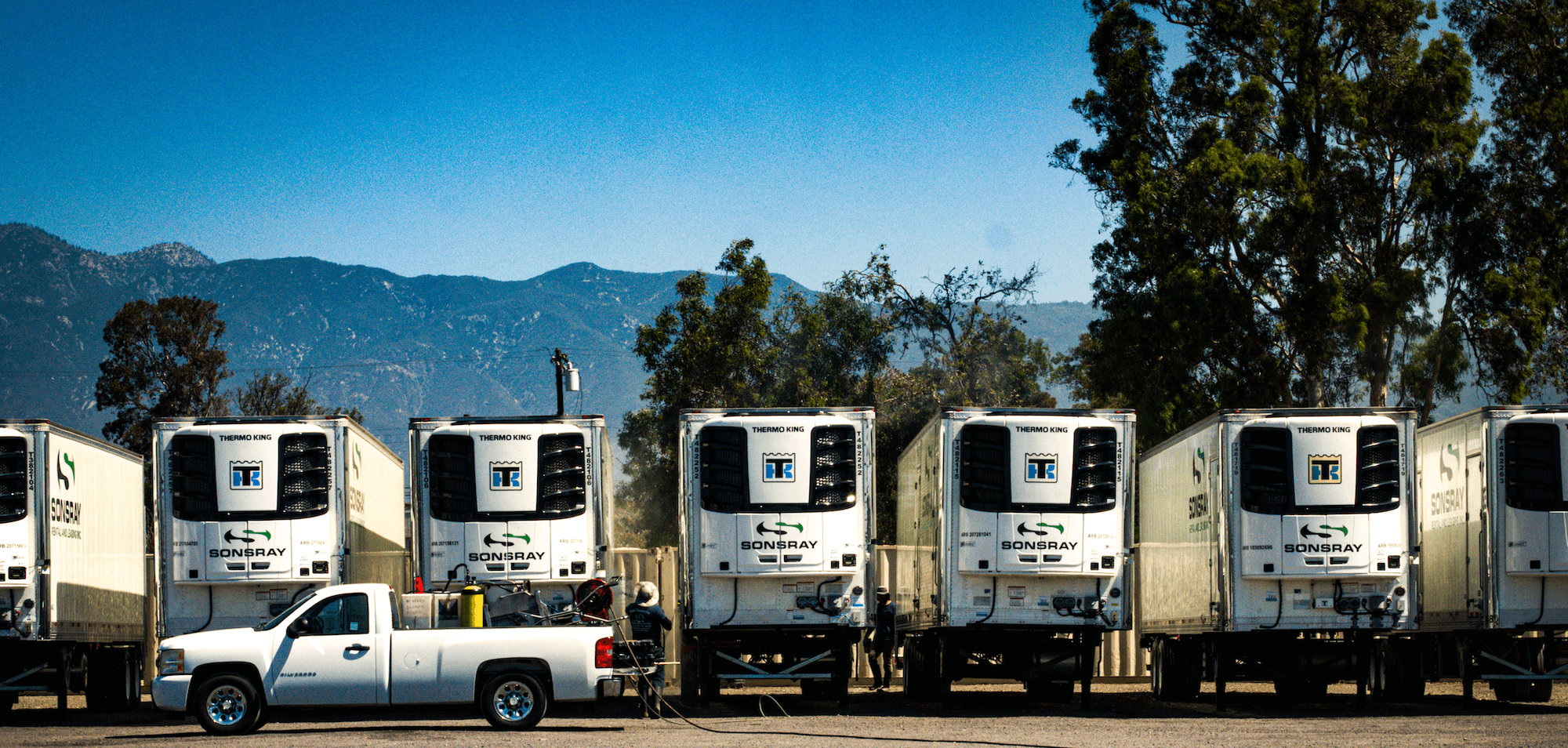 The effect of COVID-19 across the world has made a global impact, causing significant slowdowns across all industries. However, with the constant need for fresh produce, the high demand for refrigerated trailer rentals and refrigerated trailer leasing has remained. From single-temperature, multi-temperature, to electric trailers our fleet can meet your short/long-term needs… Here are the ways in which you can benefit from a refrigerated trailer rentals.
Refrigerated Trailer Rentals
Reefer trailers serves the simple purpose of transporting hauls, but with a wide array of options, it's difficult to put your trust in a company. Whether you need a reefer trailer rental for the upcoming season or an extended lease for your existing fleet. We here at Sonsray offer solutions customized to meet your business's financial and operational needs. With the goal to always keep you on the move, our refrigerated trailer rentals are serviced regularly and kept up to date with the latest technology. Serving a variety of essential businesses and offering a multitude of trailer options, we are there with you every step of the way.
Temperature Control 
Inaccurate temperatures can drastically reduce your product's shelf life. But with the help of Thermo King and the addition of our industry expertise, you can ensure your product gets delivered fresh and on time. Sonsray has a fleet of single-temperature reefer trailers for produce requiring one temperature setting. As well as multi-temperature trailers that are designed to support 3 temperature zones used for a variety of applications including food distribution, broad-line distributors, C-store distributors, event catering, and more. When meeting FDA standards, having full control of your trailer's climate and the ability to section the areas of temperature can be particularly helpful for your business.
Whether you will need a single-temperature or a multi-temperature trailer, all of our models are available with lift gates to make your overall delivery process easier.
Sonsray Service
Reliability is one of the keys to a great relationship and with 24/7 mobile repair, you can count on us to get you back on the road again. Currently operating out of nine full-service locations throughout the west, our mobile fleet includes 48 trucks providing on-site service, maintenance, and repair. Sonsray is a leader in climate-controlled storage applications, supplying both diesel and electric reefer trailers. Our commitment to high levels of service, support, and response has helped Sonsray become the largest independent full-service refrigerated trailer rentals company in California, Nevada, and Arizona.
In the bigger picture refrigerated transport contributes to the preservation of our environment, the sole purpose of these vehicles is to prevent the spoilage of your produce. Ensuring that there are fewer items dumped into landfills and a bigger supply of perishables to meet the ever-growing demand.
With the option to go with an electric reefer unit, you can maintain a zero-emission fleet, eliminating diesel fueling and related expenses. In conclusion, refrigerated trailer rental companies are considered an essential business for more reasons than providing the nation with food, pharmaceuticals, and various other commodities.