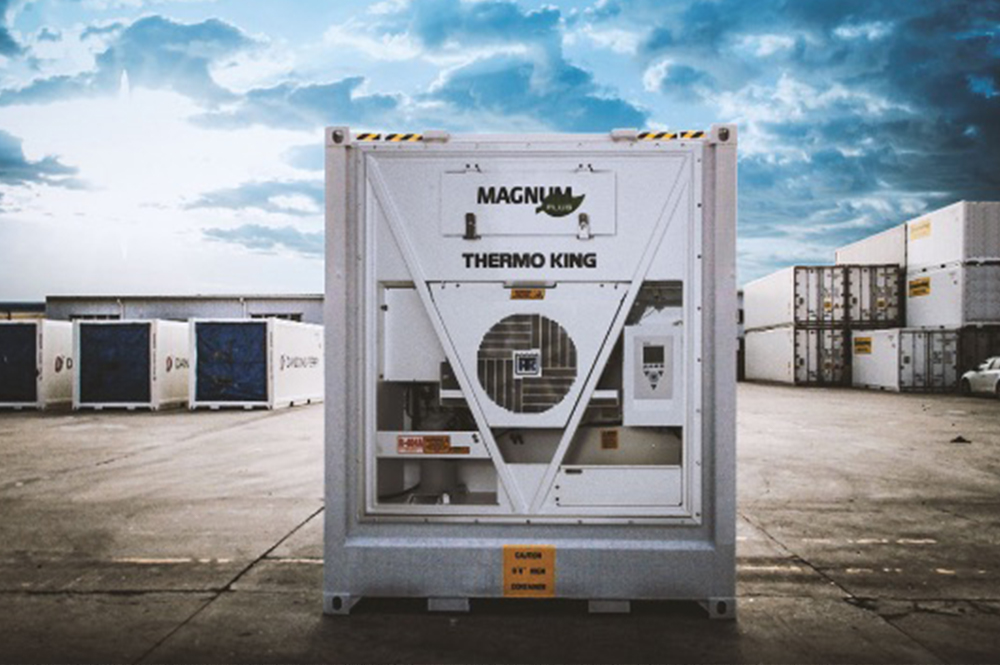 Operation Warp Speed and What This Means for Vaccine Transportation
Thermo King is part of the federal government's Operation Warp Speed, which is planning for the logistics of vaccine transportation and distribution.  Factors complicating the logistics are vaccines that require multiple doses and ultra-cold temperatures that are below what refrigerated trailers can provide. 
To meet the emerging needs of pharmaceutical companies Thermo King has added to their portfolio a unique Cold Storage Solutions unit to support Covid-19 vaccine transportation and distribution.  As the global leader in intelligent end-to-end temperature-control cold-chain solutions, Thermo King has built and introduced an ultra-low temperature solutions unit unlike anything ever seen in the refrigerated transport industry.  To safeguard the vaccine products, they will require to be stored and transported in -70° celsius temperatures (-94° Fahrenheit).  Thermo King will be working very closely with McKesson Corporation, as they will be the central distributor of future Covid 19 vaccines and supplies in the US, according to the US Department of Defense.  McKesson will work under CDC vaccine transport guidelines to ship COVID-19 vaccines to administration sites.  Thermo King's cold storage solutions will enable pharmaceutical companies and distribution to ensure the efficacy of their products through the entire cold chain – from air transport to marine, rail, trailer, last-mile delivery and at storage points along the way.
For Sonsray Fleet Services, this is an exciting time to be of service.  Any product that Thermo King brings to market you can rest assured it is backed by its nationwide dealer network.  Our dealer partnership ensures our technicians are provided with expert factory-training.  Our role, as a Thermo King dealership, will be to install and maintain these Cold Storage Solutions units on the West Coast.  We will ensure our technicians & installers will receive the comprehensive training and dealer plan necessary to execute our role in Operation Warp Speed and get these vaccine transport containers up and ready.
Just like everyone in America, and globally alike, we eagerly anticipate the days when we no longer have to live in fear.  No more wearing masks to run simple errands or have dinner at a restaurant.  No more restrictions to gather with family & friends.  Can't wait to attend festivals & concerts, travel overseas again or watching a game at an actual stadium.  Sonsray Fleet Services is proud to be a part of this operation and doing our part in contributing to a healthy, sane, and post-pandemic life.  Looking forward with hope to the days when this is behind us.
An American company distributing pharmaceuticals and providing health information technology, medical supplies, and care management tools.
Founded in 1938, Thermo King Corporation is an American manufacturer of transport temperature control systems for trucks, trailers, shipboard containers and railway cars; HVAC systems for bus, shuttle and passenger rail applications; and "TriPac" hybrid auxiliary idle reduction and temperature management system for truck cabs.
The largest Thermo King distributor on the West Coast with 9 locations in California and Nevada equipped for sales, install, parts and service.  In addition they offer trailer repair and carry