APU FOR TRUCKS | AUXILIARY POWER UNIT
Reduce idling and increase driver comfort with Thermo King's TriPac® APU for trucks is a great decision, available in diesel or electric models.
Adding an APU Air Tower to the TriPac® air conditioning system will result in improved temperature management and increased driver comfort. APU for trucks is the start to a comfortable savings experience.
APU Promotions
TriPac® EVOLUTION DIESEL APU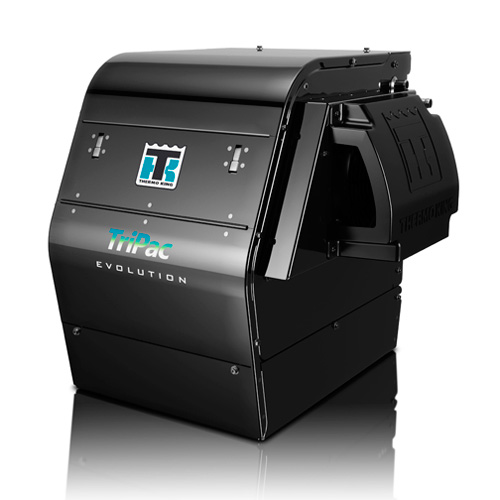 Significant fuel savings as idling is eliminated
Heating, cooling , and power for extra appliances, feels like home
Reduced Maintenance! 2000-hour maintenance interval
Unmatched Service & Support, backed by Thermo King dealer network 
Tripac Evolution APU for Trucks
Thermo King's next-generation APU provides virtually unlimited sleeper cab heating and air conditioning while reducing tractor idling and lowering maintenance costs. In addition to delivering significant fuel savings, the TriPac Evolution APU is a valuable driver recruitment and retention tool, offering maximum driver comfort while out on the road. See why the TriPac Evolution is the number one auxiliary power unit in the industry and the number one choice of drivers everywhere!
TriPac Envidia® All-Electric APU
Tripac Envidia APU for Trucks
We're proud to introduce a clean, reliable all-electric auxiliary power unit (APU) that not only saves fuel but delivers unmatched driver comfort previously unavailable in an electric unit. Meet TriPac Envidia, the envy of the trucking world. Thermo King already builds the best selling diesel APU in the industry, and with TriPac Envidia, brings you the longest all-electric runtime in the industry* along with superior battery life. See why TriPac Envidia is the right choice for you! *Based on testing with leading competitive all-electric APU system.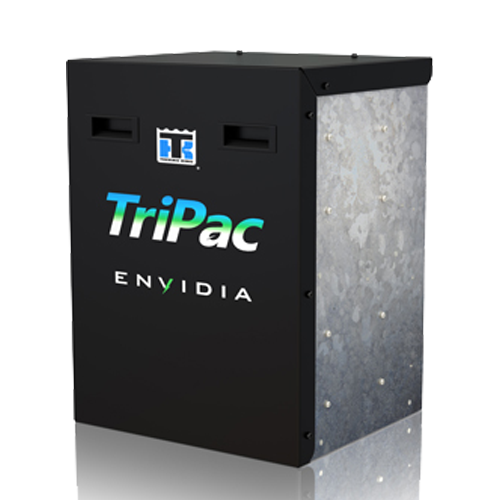 Longest electric runtime in the industry without tractor startup*
Effective heating and cooling for maximum comfort
The power to run the devices that make the sleeper cab feel more like home
Quiet operation for uninterrupted rest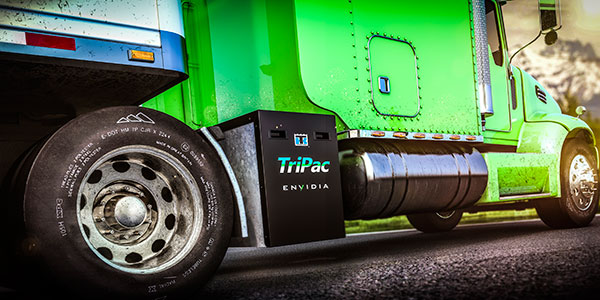 APUs
Auxiliary Power Units (APUs) offer increased driver comfort, greater fuel savings, better driver recruitment/retention, idle reduction, lowered maintenance costs and higher tractor residual values. Add value and comfortability to your vehicle while saving money!