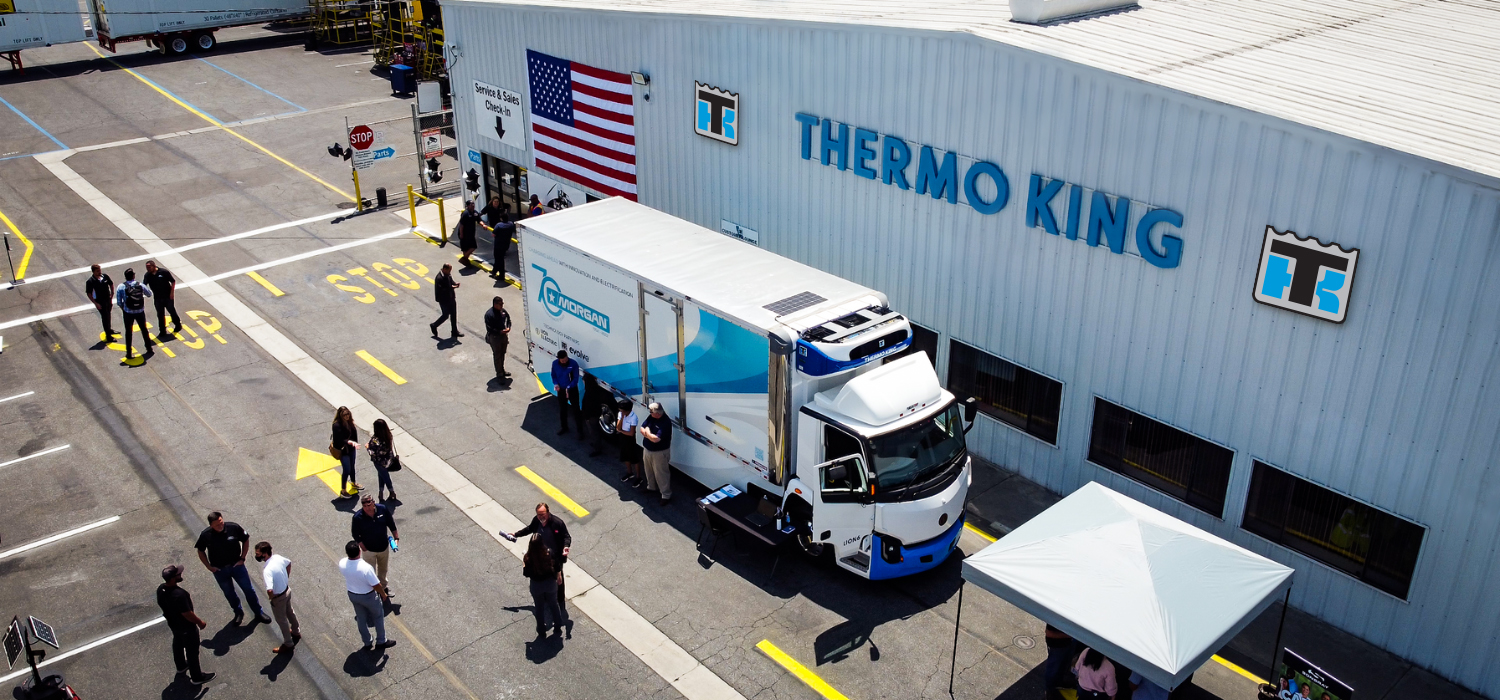 Thermo King's new e-1000 electric trailer unit is here and ready to revolutionize mobile transportation, with electrification bringing us upon a new age in refrigerated transport. With gas prices surging, switching to a fully electric delivery vehicle can reduce costs in the long run, while giving out zero emissions. Revealed during Work Truck Week, the e-1000 is designed to maximize thermal efficiency, with high quality materials provided by industry leading companies. 
Benefitting from a Mobile Refrigeration Unit
When maintaining FDA standards, putting your trust in a third party delivery company can be a risk. Especially when you're dealing with products that require a temperature specific climate such as pharmaceuticals, produce, and art. The e-1000 allows you to have full control of your delivery process, from start to finish. Transporting small to large hauls has never been less cost effective. With better fuel efficiency, ease of use, and no recurring rental fees; owning a fully electric refrigerated vehicle has its upsides. Mounted on a Lyon Electric Lion chassis, with components from Morgan Truck Body make for a versatile and powerful delivery vehicle. Accommodating to any personalized customizations you may need, with Thermo King's e-1000 you can guarantee your customers health and satisfaction.
Images from Exclusive First Look at Sonsray Fleet Services Vernon
e-1000 Refrigeration Unit
An all-electric refrigeration unit for commercial trailers the e-1000 aids in meeting sustainability targets throughout the cold-chain. With regulations concerning Co2 emissions and reduction of noise, this all electric unit assures you meet any current or future requirements. Thermo King's e-1000 transport refrigeration unit integrates with the vehicle's system, which are powered by the vehicles onboard batteries. While also maximizing the batteries management systems to ensure thermal efficiency. 
Vehicle Components
The all-electric vehicle boasts a truck body with an aluminum-extruded subframe, with composite panels that contribute to a significant reduction in overall weight. While also maintaining structural integrity, the e-1000 was made to utilize cab-mounted fairing, aerodynamics, and side skirts. Including many features that save energy such as a high-speed side curtain door, interior walls insulated with 3 inches of polyurethane foam, and food chain security. The humidity barrier inside the interior of the vehicle and keeping a constant temperature also saves copious amounts of energy.
In conclusion
Our team at Sonsray is glad to soon add another fully electric option for our customers/companies that choose to leave no carbon footprint. We're thankful to Thermo King for choosing us to be the first dealership in North America to debut the e-1000 in person. We held the first demo of the e-1000 at our Sonsray Fleet Services store in Vernon, check out the attached video below to see highlights from the event. We also had the privilege of getting to speak to some of the people that are responsible for building and marketing this all electric vehicle!